So after my run yesterday, I dragged Shamus to what they call "Big Air on Elk." Elk is the main street through Crested Butte to which they close down and truck in a crap load of snow to build up some jumps (see below). This is also sort of ironic as most of the winter they are driving the snow out of town by the dump truck load and getting rid of it like a bad penny. Our little town is a ski resort town and winter is an exiting time if you are a skier here. Most of the participants in this adrenaline junkie-fest are locals and we heard tale while spectating that the oldest participant was 27...because you know after that we are pretty much old I guess. We watched from the safety? of the Brick porch enjoying $3 Avery pints, well earned, I might add. Fun times in our small little corner of the world. I am a square and can't take action shots. So, I borrowed these from a website promoting the event, but you get the gist any who
: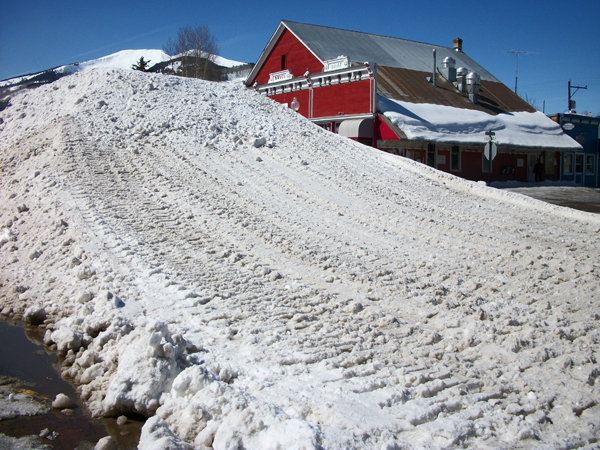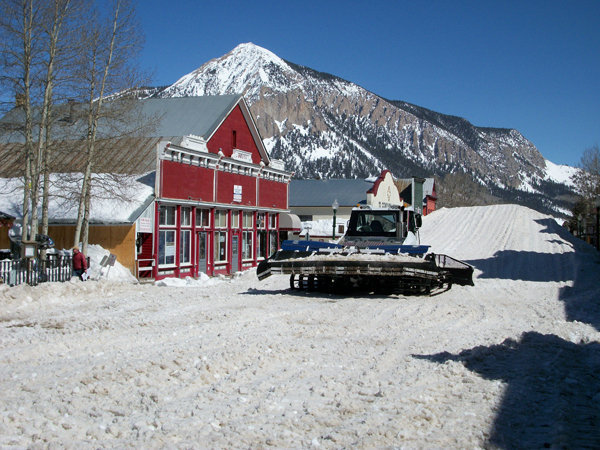 S
now cat forming the jump.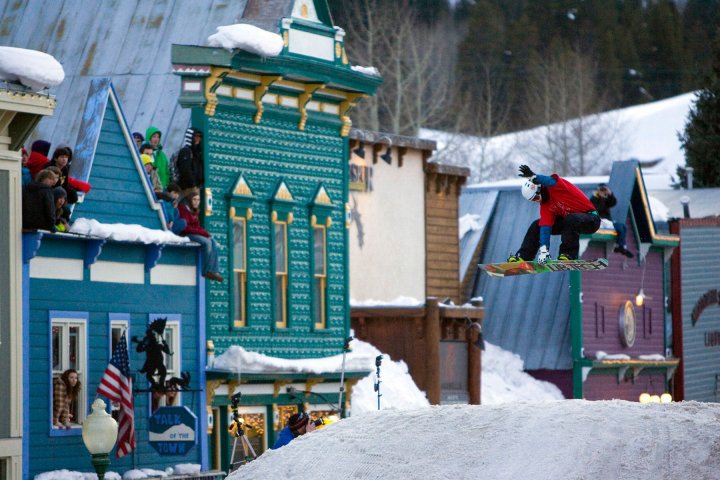 L
et's just say that you have to carefully choose the spot you spectate as the landings can be action packed with small orange snow fences between you and them.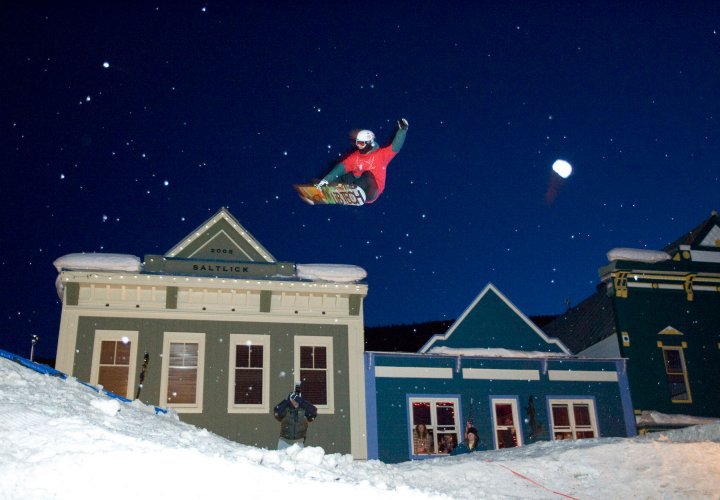 T
hey drag the skier/snowboarder down WICKED fast via tow rope behind a snowmobile.
And by special request by young man,
Chris K
..:
Song of the day - Metallica ~ For Whom the Bell Tolls
http://www.youtube.com/watch?v=PfiOGyMy1ag&feature=related
Peace...